We are looking for groups and individuals who would interested in providing treats on Monday nights this semester. Do you have a favorite cookie recipe? Love to make snack mix? Nachos your thing? We would love for you to pick a Monday this semester and get to snack making! You can bring your items to campus on a Monday night or email Lindsey at lindsey@uiscsf.org to make different arrangements. You can sign up by emailing Lindsey with your preferred date or submitting your information below.
'Fall 2018 Dates:
September 3 - Carrie Ramsden
September 10 - Keri Mounce
September 17 - Shana Waldinger
September 24 - Jana and Steve Staake
October 1 - West Side Young Adults
October 8 - RCC Sunday School Class
October 15 - Mary Coker
October 22 - Melisa Hatch
October 29 - Sister Chicks Group - LuAnn Ribley
November 5 - Angela VanHyning
November 12 - Michelle Engle
November 19 - Curt and Laura Robinson
November 26 - Team Lanter
December 3 - April Vinyard - RCC
December 10 - West Side Young Adults


​
Powered by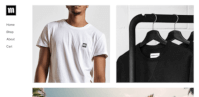 Create your own unique website with customizable templates.