These student leaders are the true campus ministers at UIS. They invest countless hours planning events, preparing to lead Bible studies, and praying for the other students and the ministry at large. We like to call this leadership team our "shepherds", as the biggest part of their job is discipling and equipping younger students.
Kayla Neville
​Email: knevill21@uis.edu
Kayla is a Senior from Sherman, IL. She loves the accountability and deeper friendships that come along with a community in CSF, AND she loves Reese's s'mores at Fall Retreat. Fun Fact: She will eat almost any kind of ice cream, any time of day, and believes it should be considered as a meal.



---
Kelsie Roberts
​Email: Krobe5@uis.edu
Kelsie is a Senior Accounting major from Pawnee, IL and plays a mean game of putt-putt. You may also know her as the student worker you have to see when you lose your ICard.
---
Justin Brown
​Email: Jbrow28@uis.edu
Justin is a Senior from Hopedale, IL. He is a Computer Science major and enjoys a good "tech" challenge. We are grateful for Justin's expertise in helping CSF worship services run smoothly!
---
Paul Brobst
​Email: Pbrob2@uis.edu
Paul is a Senior Accounting major from Park Ridge, IL. Paul is known as one of the most helpful people in the Housing Office.
---
Madison "Madi" Stone
​Email: Mston3@uis.edu
Madi is a Junior from Chillicothe, IL. She is a Business Administration Major and uses her skills selling snacks in the Stars Lounge!
---
Anna Kanai
Email: Akana4@uis.edu
Anna is a Sophomore from Aurora, IL. She is a Global and Political Studies major with more minors than she can count. Anna hopes to one day step foot on every continent.
---
R.D. Lutze
​
R.D. is a Sophomore from Lisbon, IL. He is studying Chemistry and is a pitcher on the UIS Baseball team. R.D. helps with the Freshman Small Group.
---
Powered by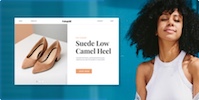 Create your own unique website with customizable templates.